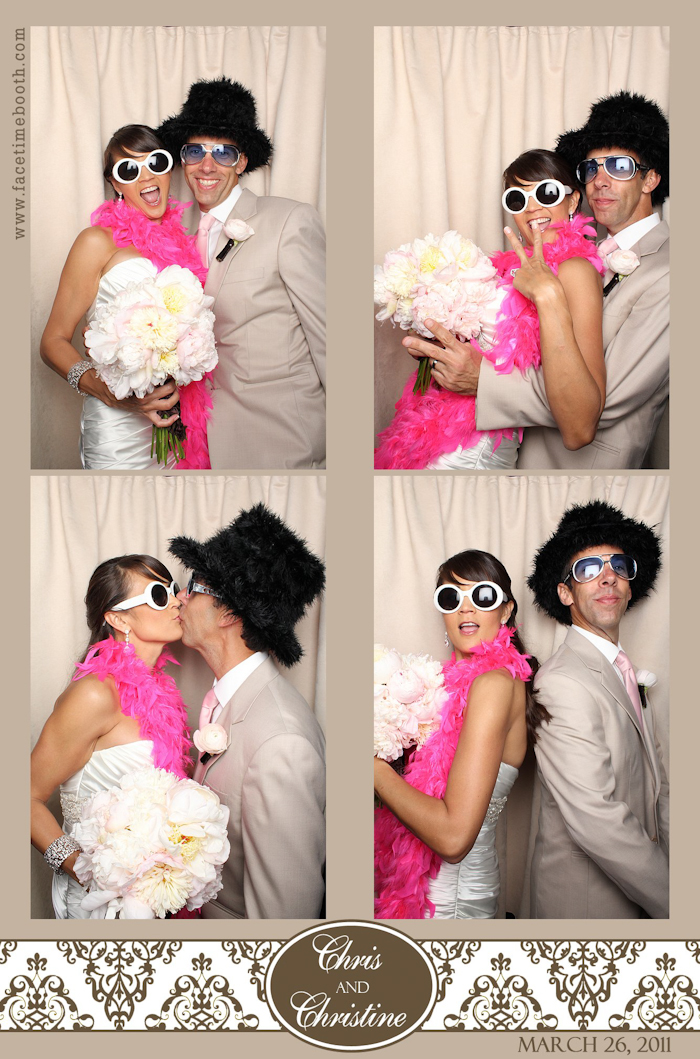 31 Mar

Christine & Chris // Destin, FL

Christine & Chris had their sunset wedding at Kelly Plantation Golf Club in Destin, FL on Saturday. They were such a fun, easy-going couple. And they took some hilarious pics in the photo booth! Thanks so much for having us, guys!! After some showers early in the day, the weather turned out beautifully! It's a Shore Thing coordinated the wedding and reception, and I have to say I was quite impressed with everything! Kansas Pitts and her husband photographed the event and if you haven't been to their website, you seriously have to check it out! Kansas is so creative and original, and I've really been enjoying her blog updates lately!

Here are some of our faves from the night, including a video slideshow. All of the hi-res pics and the full-size video are available at facetime.smugmug.com!

Click on any of the images below to see a larger version.