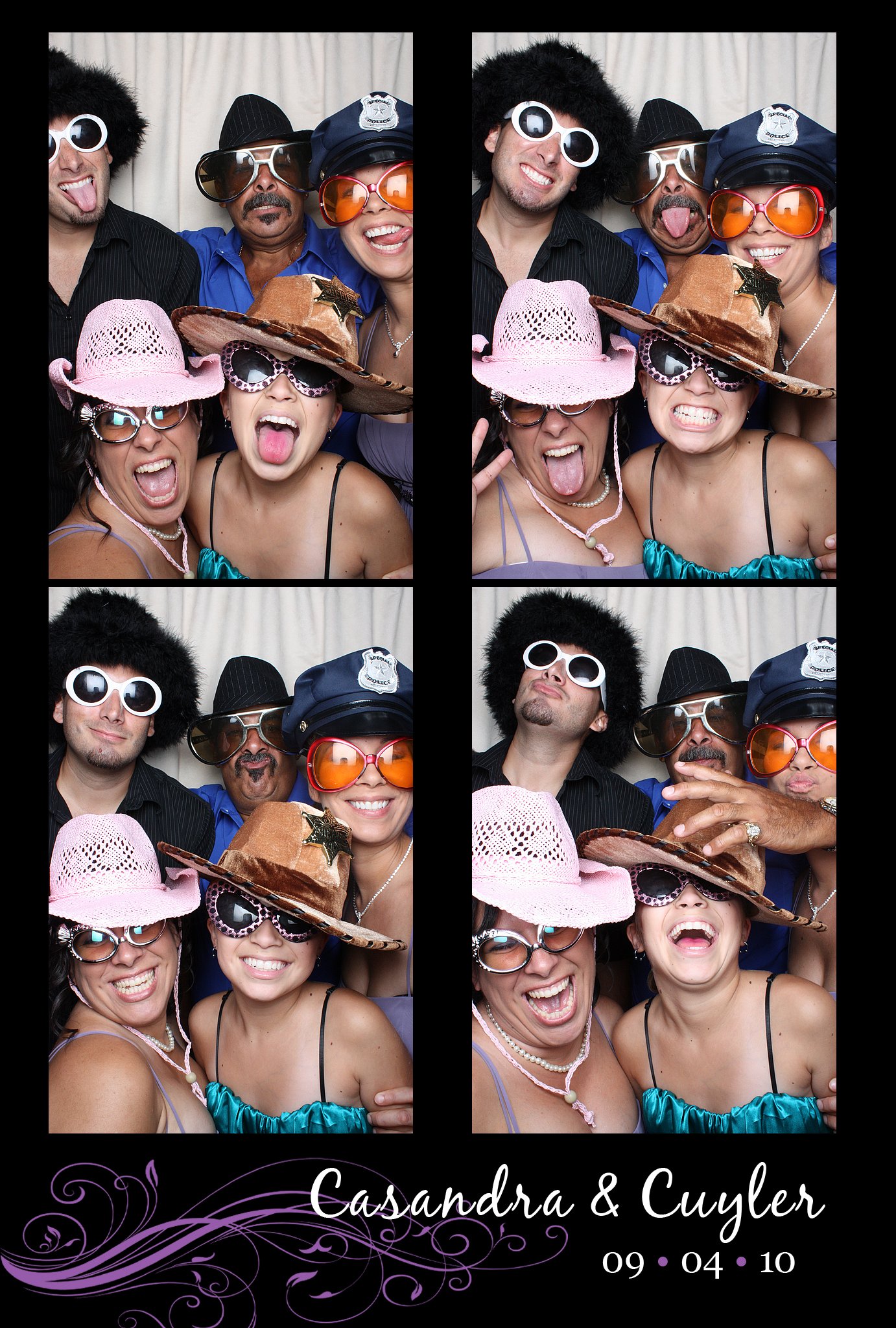 17 Sep

Casandra & Cuyler // Pensacola, FL

Casandra and Cuyler's friends and family were a little hesitant to try out the photo booth at the beginning of the reception. But Casandra did a great job helping us recruit and after the guests took a few turns, it was ON! The wedding and reception were both held at The Courtyard in North Hill, a beautiful oasis near Downtown Pensacola. The photo booth was in a great spot – between the bar and the bathroom – so we had a lot of traffic all night. In fact, we set a personal record with over 620 photos snapped! There's no doubt the booth was a huge success as we noticed many of the guests changing their props and jumping in the booth over and over! We also noticed Alley Kat Photography "prowling" around the reception, taking lots of fun photos. Check out their website as they definitely offer some unique services (underwater portraits and pinups!!) in addition to engagement sessions and weddings. Very cool stuff! Casandra and Cuyler – thanks for being such fun, gracious hosts! We hope you enjoy some of our favorite photos below!

All of the high resolution photos from this event can be viewed HERE!

To view the high resolution version of this video, click HERE!