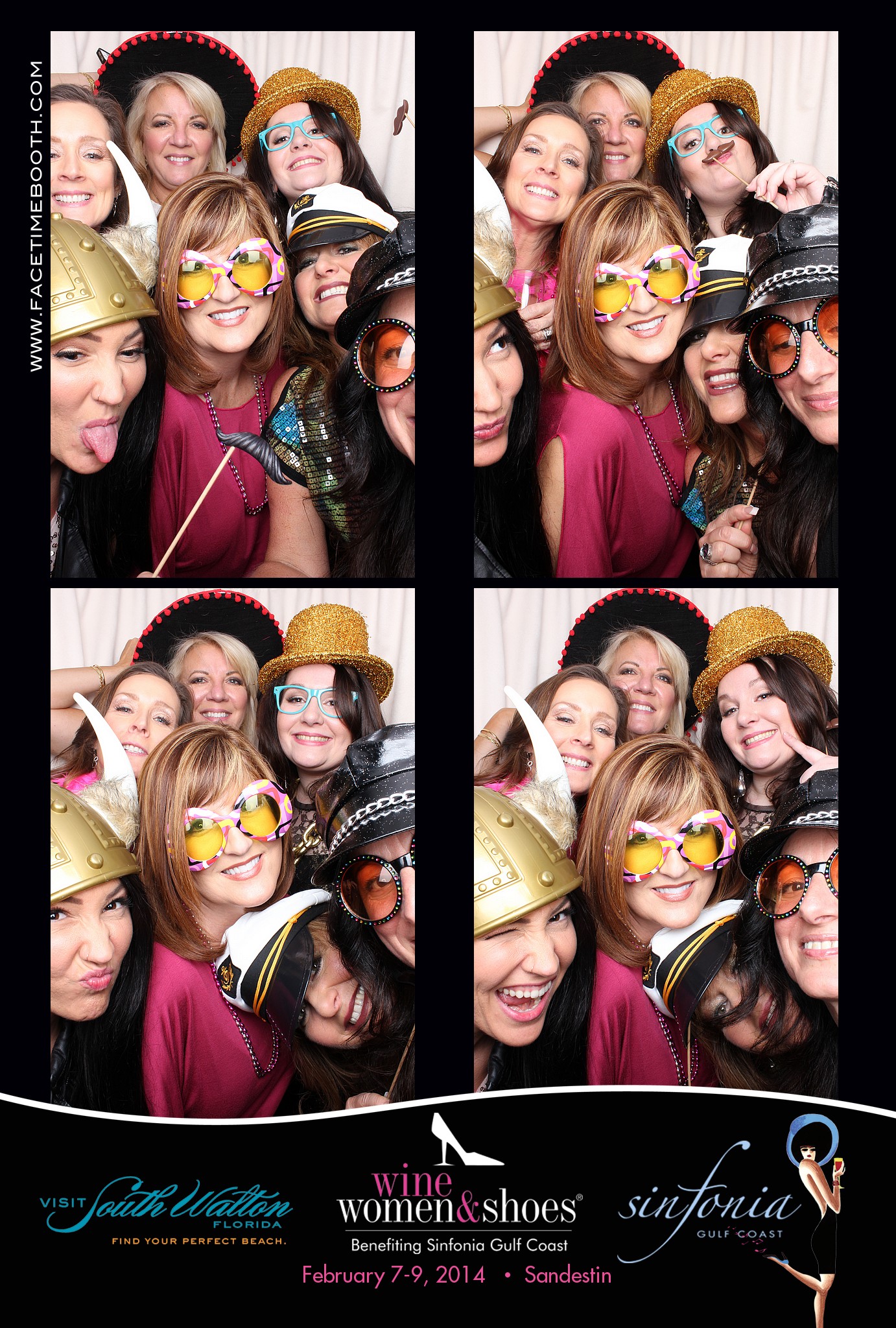 11 Feb

Wine, Women + Shoes // Destin Photo Booth

This past weekend, we were honored to be a part of the Wine, Women & Shoes Signature Event, which took place Sunday at Sandestin Beach Resort's Magnolia Ballroom.  This is a pretty fantastic event, even more so because it benefits Sinfonia Gulf Coast, which supports several music education initiatives in Northwest Florida.  While we didn't actually don any heels (that we know of) or sip on (much) wine, we were in great company with some extraordinary women supporting this great cause.

A huge thanks to Visit South Walton, Sinfonia Gulf Coast, and the Wine, Women & Shoes event for asking us to participate this year!  (Note: We're thinking our oversized sparkly sunglasses ought to be in the running for the fashion show next year.)

View, ooh, ahh, and download high-res photo booth images right here.