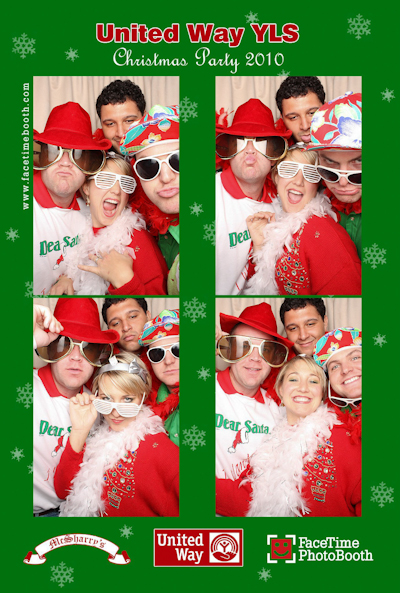 04 Jan

United Way YLS Christmas Party

I'm a little late on blogging about a couple of our Christmas parties, but these pics are worth the wait! Sam Williams from the United Way of Baldwin County – Young Leaders Society (that's a mouthful!) invited us to participate in their Christmas fundraiser at McSharry's Irish Pub in Fairhope. All the proceeds went towards purchasing Christmas presents for underprivileged children. And from what I was told, every child was sponsored! The theme for the party guests was "Dirty Santa's Tack Christmas Party" (another mouthful!) and the tacky sweaters were definitely out in full force! Take a look below at some of our faves and visit our facebook page for more pics!

All hi-res photos from the event are available on our smugmug page.