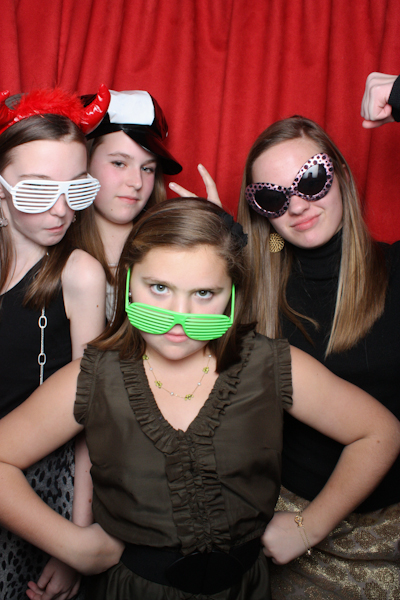 07 Feb

Sam's Bar Mitzvah

Saturday night we had the privilege of setting up the photo booth at Rock Creek Country Club in Fairhope, Alabama for Sam's Bar Mitzvah. Sam definitely has a cool style. He sported an Equalizer Shirt that lights up as it reacts to sound and some leather gloves that shot red laser beams from each finger! (I feel old) Sam also has a signature dance move, which at one point all his friends were lining up next to him to imitate.

This was quite the party – one that I would have like to be invited to if I was (ahem) about 25 years younger. I've got to give props (do the kids still say that?) to the crew from Southern Sounds for their incredible lighting, design and music! I mean, it was unbelievable! And I'm really looking forward to seeing the professional photos from Renaissance too. I'm sure Jason and Tammy got a lot of good shots of the kids breakin' it down to Sam's techno music!

Here are just a few of the photo booth pics from the party. As always, all of the full size hi-res photos from the event are available at facetime.smugmug.com!