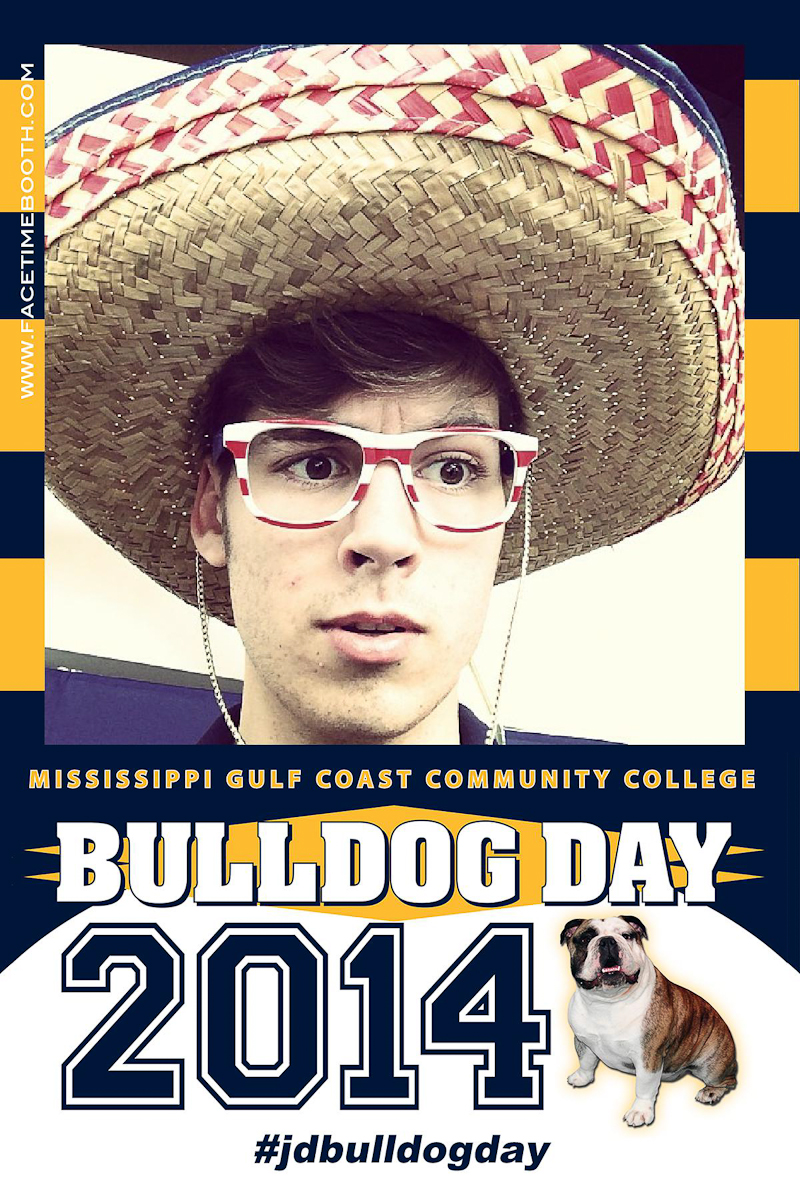 07 Mar

Printagram Station // Mississippi Photo Booth

Think photo booth shenanigans are reserved only for adults who've had a little "liquid encouragement" in the midst of some massive celebration?  Oh no, we learned yesterday that if you plop our new 

Printagram Station

 into a crowd of otherwise well-behaved high school seniors, things will get real, like, 

real fast

.  Our Printagram Station is a hashtag aficionado's dream come true — snap a photo, upload it to Instagram or Twitter using the event's official hashtag, and visit us for a printout of your photo, complete with the event's pretty logo and your smiling and/or very impressive duck-face(s).

Yesterday's recruiting event at Mississippi Gulf Coast Community College 's 2014 Bulldog Day was a smashing success with massive amounts of fun had by all.  In just over three hours we had 300+ Instagram photos taken by students and Facetime staff; by the end, we printed over 500 photos complete with the official MGCCC logo for students to take home as a keepsake.  They could also reprint multiple copies of their pics from the touch screen slideshow on the Printagram Station.

We're pretty stoked to be able to begin offering our Printagram Station at upcoming weddings, corporate events and other shenanigan-inducing parties.  Branding and exposing your event all over the universe has never, ever been such a stinking blast.  We can guarantee that.