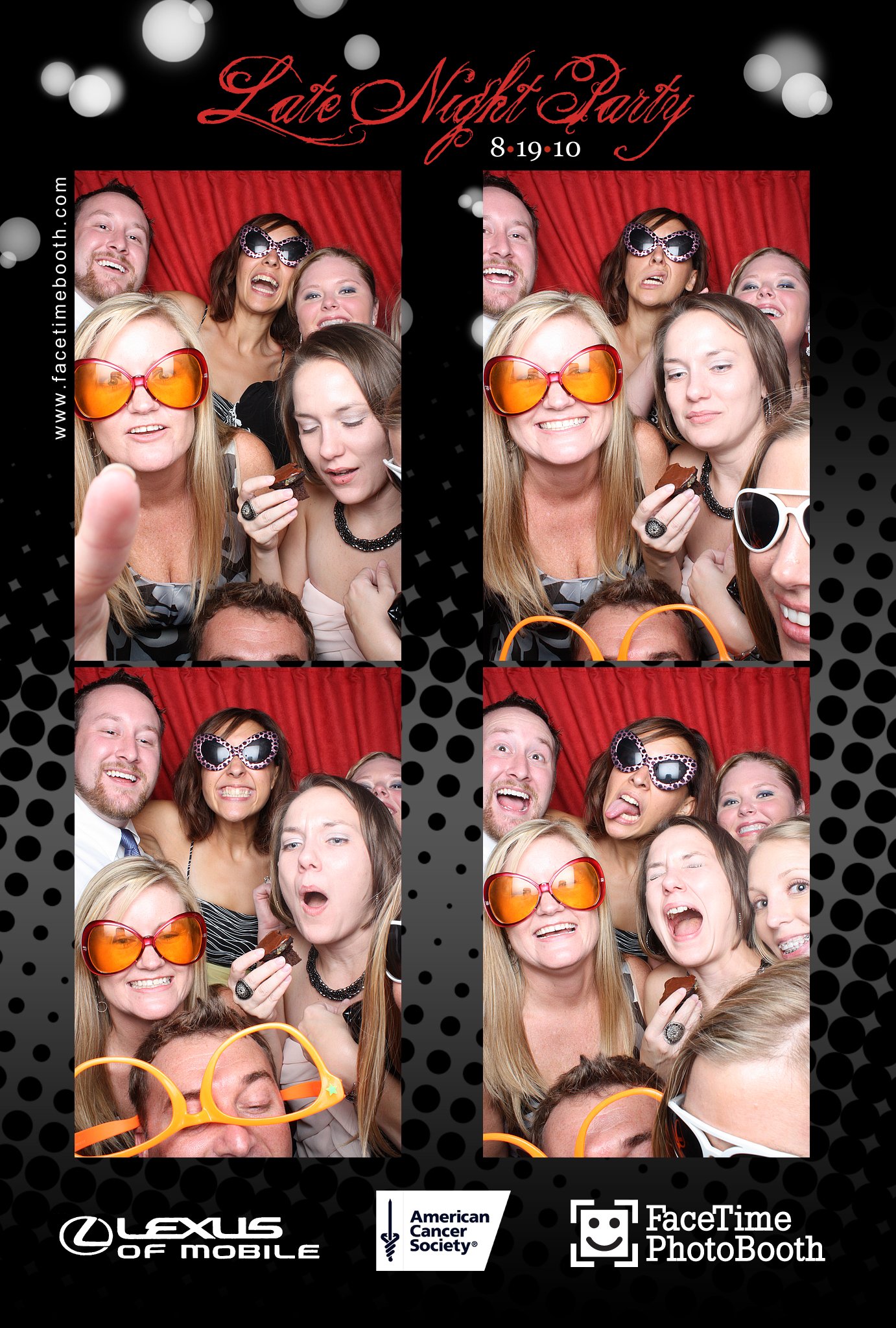 17 Sep

Late Night Party

This year we were fortunate to be able to participate in the American Cancer Society's Late Night Party on August 19, 2010. This is ACS's after-hours party following their Vintage Affair Wine & Art Gala. The event was located in Downtown Mobile at Space 301, which is a great venue. In addition to the amazing art gallery, they have a huge event space that appears to be a converted old warehouse. It's perfect for live music, mingling, and of course a photo booth! Immediately when I arrived, I was invited by Brad Fuller, the owner of Cafe 615 to partake in a Bellini at his Bellinis & Bling bar. OK, twist my arm. The photo booth was set up on a stage very close to the band, which not only gave us great visibility, but also made it easy for people to wander over from the dance floor all night. With the sweet sounds of the Grand Revue keeping everyone festive, we shot over 450 photos!! Below are some of our favorites!

Enjoy some of our favorite photos from the event below. All of the high resolution photos can be viewed at this LINK!

To view the high resolution version of this video, click HERE!